Fourth graders made these neat
Heather Galler
self-portraits
.
We learned about
Etsy
, a website were artists can sell their artwork and keep a better percentage of the profits than selling some of the same art in an art gallery. Buying art on Etsy is a great way to support artists directly.
Here
is Heather Galler's popular Etsy page! We talked about the characteristics and subject matter that Galler uses.
Here is some of her art: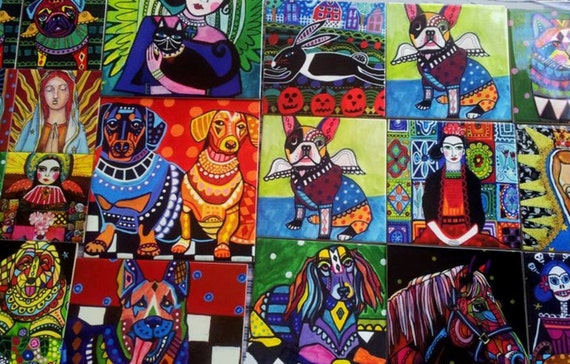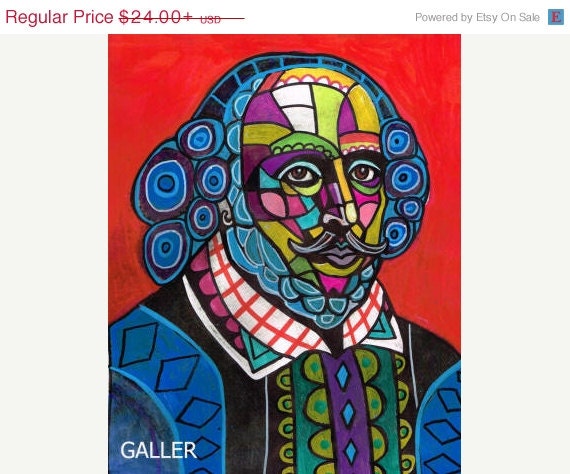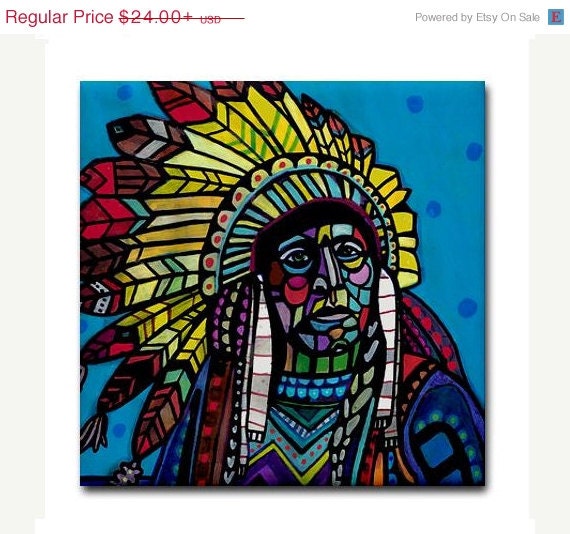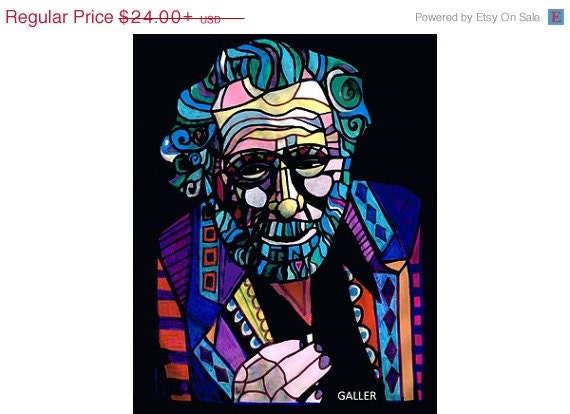 In order to create our own Galler style self-portraits, we first traced the outlines of our facial features onto a photograph with colored pencil. We talked about more
realistic
ways to draw
facial features
.
Next, we sharpied the outlines onto a plastic transparency. Finally, students were encouraged to color their artwork in the style of Galler including many colors and shapes. Students used a
color scheme
of
warm colors
and
cool colors
. In order to create
contrast,
students planned were to put groups of warm or cool colors. Enjoy!
Goals: I can...
- Explain what Etsy is
- Tell about Heather Galler's artwork
- Create a self-portrait in the style of Heather Galler
- Explain what a self-portrait is